The State of Prize-Linked Savings
Prize-linked savings is a proven, innovative and engaging approach to savings. Read about the opportunities to grow PLS participation, drive business value for institutions, and help financially vulnerable people save.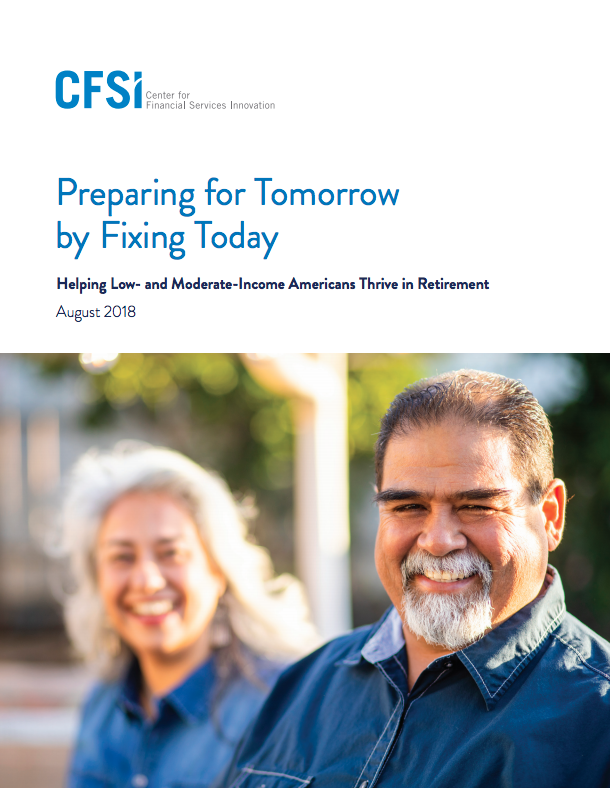 Preparing for Tomorrow by Fixing Today
27% of Americans report having less than $1,000 saved for retirement and 50% are at risk of not having enough to maintain their living standards in retirement. Read how we can prepare for tomorrow by fixing today.
Prize-Linked Savings:  Creating Financial Confidence & Opportunity
Products that offer an accessible entry point – both financially and psychologically – have an opportunity to help consumers take control of their finances. Read more about how.

GET THE REPORT >
Building Financial Security Through Integrated Financial Solutions
People's financial lives are more interconnected than traditional financial products suggest. Products that fail to acknowledge this optimize one function at the expense of the whole.
Paving the Way Forward: Savings on Prepaid Cards
There is a real opportunity for prepaid card providers to introduce features such as savings to draw in and engage customers. Read more about how prepaid cards can help.

GET THE REPORT >