The savings problem
Americans are experiencing widespread financial instability
The Reality
Despite a booming economy and low unemployment, 78% of Americans are living paycheck to paycheck just to cover bills, rent, and basic living expenses.
60% of households are unprepared for a financial shock, with 41% unable to cover an unexpected $400 expense without borrowing money or selling a personal item. This makes saving incredibly challenging, especially for many low- to moderate-income households.
Options for coping are limited. Data from the U.S. Financial Health Pulse shows that Americans are savings-constrained, over-indebted and underinsured.

Research and Thought Leadership:
The Scope and Size of the Savings Problem
Rise with the Raise
Fostering financial security among employees is an increasingly high priority for employers. Studies show that workers who are more financially secure have less stress and are more productive. This paper offers an overview of potential employer benefits to aid their employees.
Redesigning the Financial Roadmap for the LMI 50+ Segment
Even LMI 50+ individuals who report that they have enough savings to cover six months of expenses say they'd be living on very modest incomes in the event of an emergency. Read more about how the Saving Shortfall impacts this cohort.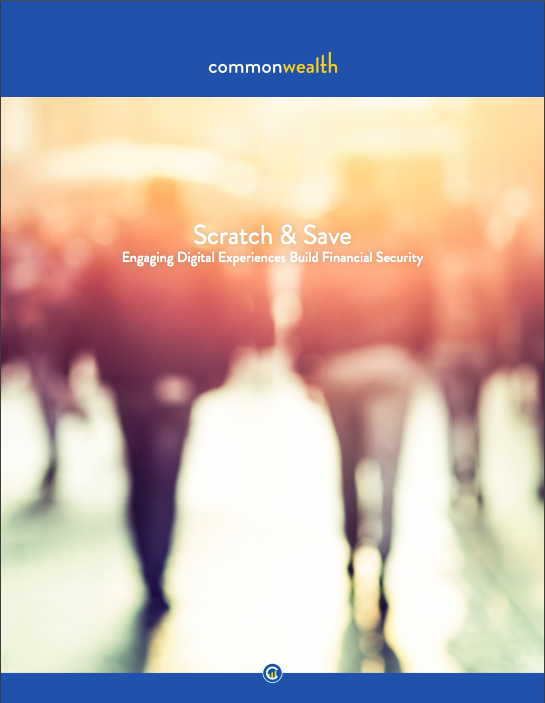 Scratch & Save: Engaging Digital Experiences Build Financial Security
Scratch & Save, a digital prize-linked savings campaign was launched to motivate weekly small-dollar savings. Read an overview and the key takeaways to inspire and inform future use of digital features to drive savings and financial security.
Getting People to Save Their Tax Refund, The Largest Check They Get All Year
The tax-filing season can be a time of great stress but it can also be one of the best opportunities all year for individuals to build up their short-term savings. Read about the case study to expand tax-related savings.
U.S. Financial Health Pulse: 2018 Baseline Survey Results
45% of Americans say they do not have enough savings to cover at least three months of living expenses. Read more about the challenges people living in America are facing in the U.S. Financial Health Pulse.
The State of Prize-Linked Savings
Prize-linked savings is a proven, innovative and engaging approach to savings. Read about the opportunities to grow PLS participation, drive business value for institutions, and help financially vulnerable people save.
Tax Time and Beyond: Direction for Advancing Financial Security
Tax time can be stressful but also poses an opportunity for financial security. In this report, Commonwealth looked at how people can achieve large-scale and positive impacts on their savings at tax time.
Raise-Centered Financial Security Strategies
Wage hikes can be leveraged to maximize gains to workers' financial security. Read more about how employees can build savings through targeted strategies and how these actions benefit both workers and employers.
Making "Someday" Come Sooner: Saving While Paying Off Debt
Case Study: To help families build short-term savings, Common Cents Lab partnered with the Latino Community Credit Union to carry out a rounding experiment. See the results.
Simplifying Enrollment in Round-Up Vehicle Loan to Build Credit and Savings
Many people overpay on car loans in an attempt to shorten the term. However, the extra money could be redirected towards building credit and short-term savings. Read more.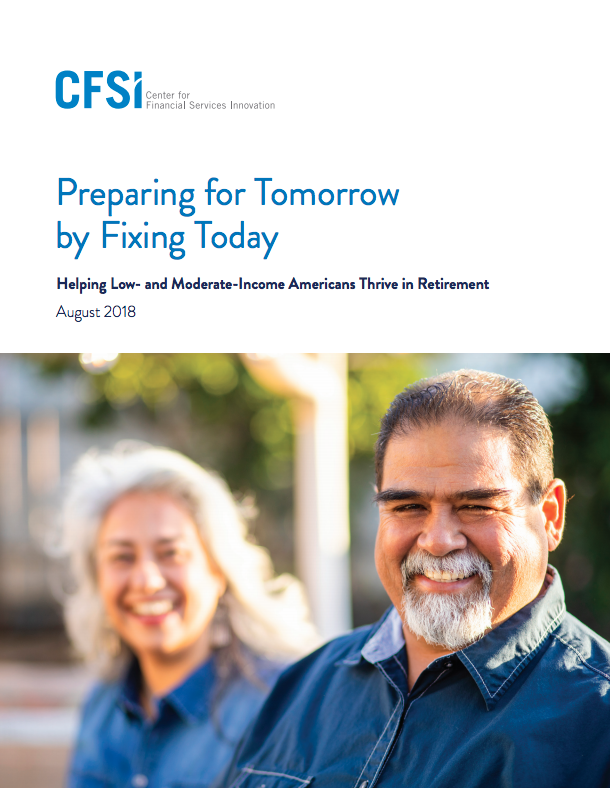 Preparing for Tomorrow by Fixing Today
27% of Americans report having less than $1,000 saved for retirement and 50% are at risk of not having enough to maintain their living standards in retirement. Read how we can prepare for tomorrow by fixing today.
Increasing Short-Term Savings
The benefits of short-term savings are clear, yet research shows that 46% of Americans could not cover a $400 emergency expense. Read about the work Common Cents Lab undertook to increase savings behavior.
Increasing Saliency by
Auto-opening Rainy Day Accounts
How does having a designated "Rainy Day Savings" fund impact individual savings behavior? To find out, read this case study by Common Cents Lab that examines this very question.
Prize-Linked Savings: Creating Financial Confidence & Opportunity
Products that offer an accessible entry point – both financially and psychologically – have an opportunity to help consumers take control of their finances. Read more about how.
Building Financial Security Through Integrated Financial Solutions
People's financial lives are more interconnected than traditional financial products suggest. Products that fail to acknowledge this optimize one function at the expense of the whole.
U.S. Financial Diaries: Emergency Savings
Households are reaching just 23% of their emergency savings goals and are not closing the gap, even as their income increases.
Read more about the acute need for short-term savings.
Saving for Sooner
Research from the U.S. Financial Diaries project shows that many working families do save. But they save for the short-term, not the long-term. Take a deeper look at the financial lives of Americans.
Paving the Way Forward: Savings on Prepaid Cards
There is a real opportunity for prepaid card providers to introduce features such as savings to draw in and engage customers. Read more about how prepaid cards can help.